For a first time parent you worry over everything and anything.. for me my son used to fall down so many times i thought he would develop some sort of complication. It could be your baby sweats alot. Doesn't want to eat. Has rashes that just won't go away. Some are too emotional. Shouts too much. He just doesn't want to sit down so you think it's a health problem. In short everything worries you; and then you try google and some of the answers you get just makes you feel like… he or she is having a chronic disease foooor sure! So you panic and panic some more.
So we thought about it and decided that Amira Africa will have a FREE health mini-event for young daddies and mummies where you can ask an expert in children health all those questions even the ones you deem silly just so you can finally relax and worry less knowing your baby is fineeeee! Alongside the health insurances you could take up for baby or yourself.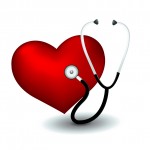 P.S: Have you ever heard of Totohealth and the amazing feature it has for you as an African mummy? If not, they will also be present explaining to us how to ensure our babies and mothers are healthy as health.
In short the day is all about health! Health! And more health which is something we all must INVEST in.
Calender: 28th November
Time: Exactly 12pm -3pm.
Venue : Flames restaurant, Karen (Next to Nyumbani Children's Home)
See You then! We can't wait to host you. 🙂
Tell a mum or dad who would benefit.